Life has been a little extra insane lately. I haven't sat down for nearly three weeks now to write any sort of anything. It is all work/pony/clean the house and repeat. And then Husband had to throw in needing to have emergency surgery a week and a half ago. Way to go husband.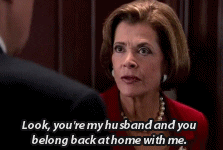 But don't worry. He is fine. He's just appendix free now. Emergency human problems are mostly less stressful than emergency pony problems. But only mostly. /knocksonwood
It has also been extremely frigid here. As in my horse has had to wear 4 blankets, for several days in a row to keep warm. Which meant no riding. Or very little riding. I also haven't had a lesson in a month – or more – and have been having some absolutely terrible rides.
Such bad rides that I didn't even want to go out and ride. A certain mare also seems to be in heat right now too. I am really hoping that this is not how we start a heat cycle EVERY time now….I might rescind my comments on how I much prefer mares to geldings. Even the red mare was not this terrible !
I think we are finally past all of this nasty cold stuff and terrible rides…one can only hope. I have had two good rides in a row now, with one more ride before my lesson on Friday. Let's hope we can keep the good rides going, and if we do have an other bad one it is at least on the lesson day.
The one good only good thing I can remember from the last couple of weeks is that we finally bit the bullet and got some new couches ! Of course they were the day Husband needed to go to the hospital. He at least got to have a full week of "resting" on them before heading back to work.
For now, I am going to sit here and type out some more words at my computer desk that I  have never actually been able to use till now, and enjoy the quiet. Because my husband is on night shifts. LOL.